About Author: Dushyant Yadav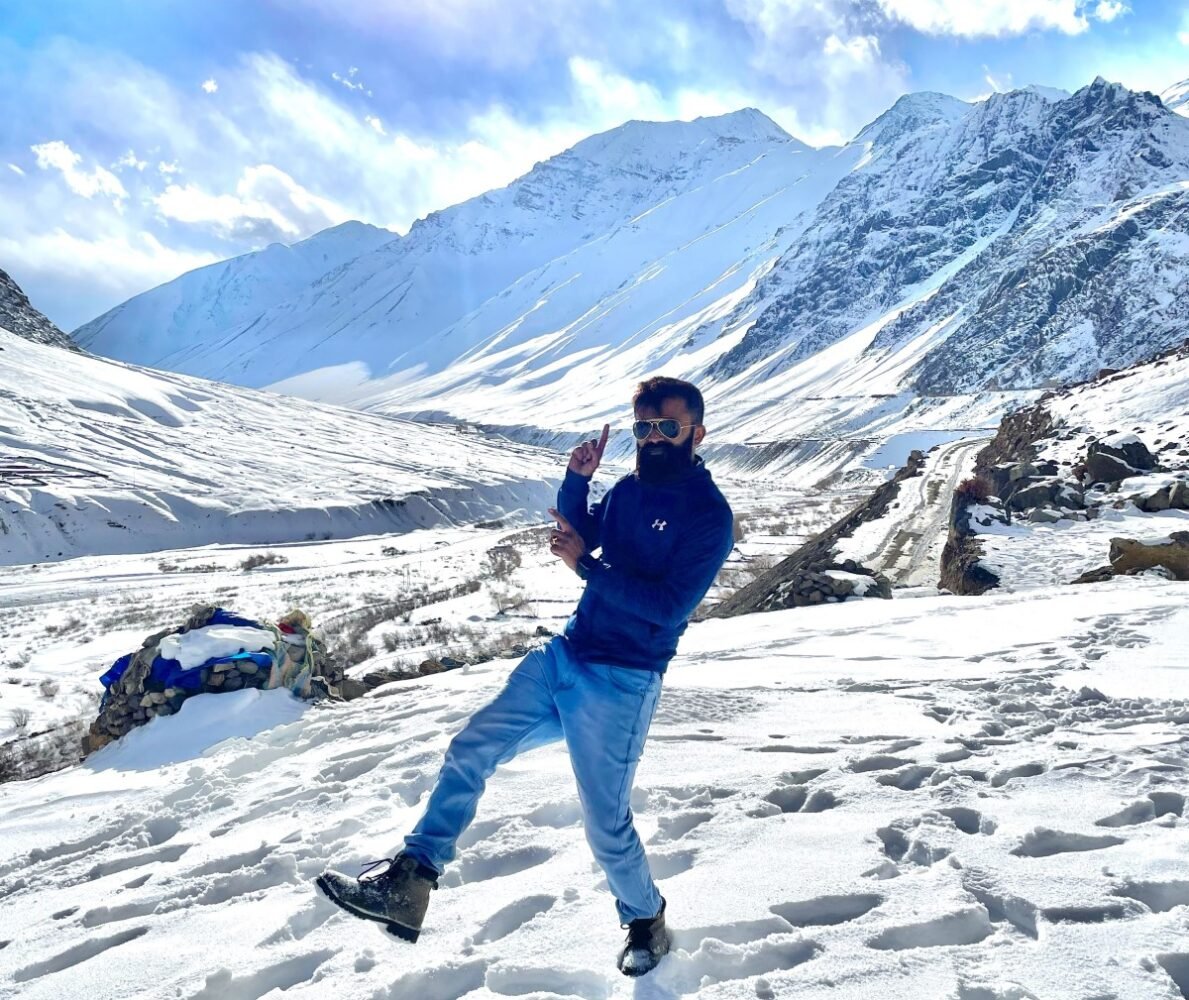 Hey there fellow thrill-seekers! My name is Dushyant and I am here to tell you that the world is your playground!
For years, all I wanted was to leave my mundane job and embark on an epic journey, traveling all around the world on two wheels. I wanted to have incredible adventures and see places that most people only dream about.
And finally, in the summer of 2018, I did it! I quit my job and hopped on my motorcycle, ready to set off on the adventure of a lifetime.
At first, I had no idea where to begin. I had a rough idea of the places I wanted to visit, like Burma, Nepal, and the Great Himalayas. But I had never been on a long-distance motorcycle trip before. That didn't stop me – I dove headfirst into planning and researching, and before I knew it, I was on my motorcycle headed for my first destination, the Himalayas!
And I wasn't alone! My childhood friend Mohit decided to join me on my journey. We had always been envious of each other's wanderlust and he decided it was time for him to live a little too.
Together, we traveled across many high peaks on our motorcycles. On our way, we encountered many challenges, but we always managed to overcome them together and had a blast while doing it!
As we traveled, I realized that I had a real passion for adventure travel. I loved the thrill of planning a trip, the excitement of being on the road, and the satisfaction of helping others experience the same sense of wonder and freedom that I felt.
Above all, I learned how to be more open-minded and flexible, how to adapt to new situations, and how to appreciate different cultures. I also learned how to budget and plan effectively, and how to make the most out of every day.
With this newfound wisdom, I started recommending to my fellow riders how to participate in multi-day tours, how one can create itineraries based on their schedule, and more importantly how to do it economically.
I soon became an expert in creating itineraries, finding the best locations, and helping people overcome the challenges of traveling on two wheels.
In the end, all I can say is that it's been an incredible journey, and I wouldn't have it any other way. Life in the great outdoors, the wind in my hair, and the open road ahead of me – it's where I truly belong.
So, if you're ready for the adventure of a lifetime, gear up and let's hit the trails together!
PS: As you can imagine, I'm not the only one behind everything. At Wild Triumph we strongly believe in teamwork. If you want to know more about my wonderful team, check out our "About Us" segment.