First Woman To Ride Motorcycle Around The World
BACKPACKER | WANDERER | DISCOVERER | FIRST WOMAN MOTORCYCLE RIDER AROUND THE GLOBE
Elspeth Beard - A Real Trailblazer
Born on 28th April 1959, Elspeth Beard figured out how to ride a bike in southern England at the young age of 16. She started her world tour in 1982 beginning from New York City, utilizing a BMW R60/6 motorcycle which she had at that time. After finishing her 3rd year of university degree, she decided to work for 11 months to fund her dream project. From that point on there was no looking back; she commenced a two year solo journey that took her around the world on her motorcycle. The first ever woman to do so, Beard's travel destination included Europe, Canada, Mexico, Australia, Pakistan, India & Nepal.
In the era when Internet was seldom used and the world was still new with the gender equality concept, Elspeth Beard accomplished something that is as yet astounding today.
Beard commenced the epic Motorcycle Trip to Thailand in 1983, covering the Golden Triangle & Chiang Mai. While in Asia, she also travelled on the treacherous roads of Himalayas and did the Himalayan Motorcycle Tour before heading to Iran, Turkey, Greece and Yugoslavia.
The entire of the Punjab locale was closed and an extraordinary license was required to cross the border by road, after the assassination of the then Prime Minister Indira Gandhi. Most of the westerners were baffled by this situation including Elspeth herself and were stuck for many days in India. After crossing the border, Beard had disclosed that the documents provided at the security check were forged and the guards did not have the foggiest idea about its authenticity.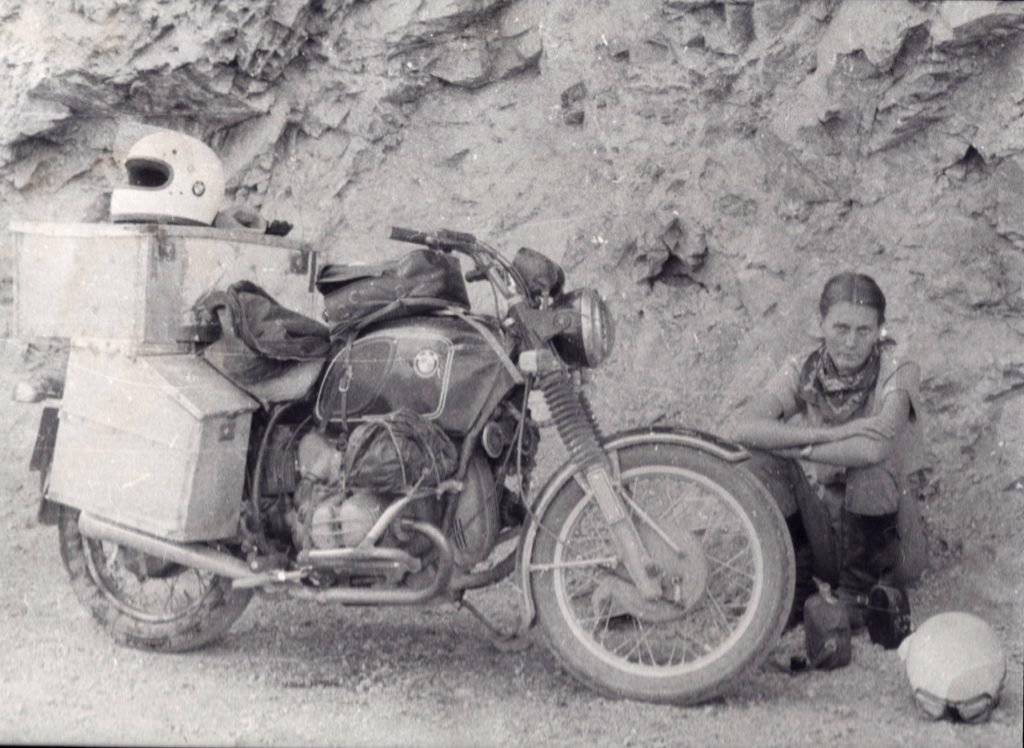 Elspeth was fascinated by the Himalayas right from the beginning and had cherished the moment of riding in Ladakh right from her childhood. Back in the 1980's the roads were extremely challenging to traverse even by a four wheeler due to the remoteness and extreme climatic conditions. The highways were still in the planning phase and the course of Manali – Leh was extremely challenging. Beard, however commenced her journey with passion and completed her Himalayan Motorcycle Tour within no time. Later she stated that the ride to the Himalayas will remain with her forever.
The incredible stories and her accomplishment as an independent rider have been transformed into a splendid novel, Lone Rider, published in 2017.