Pit Bike License and Laws
A pit bike or a pocket bike is one of the types of the motorcycle family, the main purpose of which is off-road or trail riding, depending on the configuration. Currently, the pit bikes and pocket bikes do not belong to any category of vehicles. This is due to the fact that they cannot be titled, insured or registered and hence cannot be used on a public property.
To a greater extent, pit bikes are purchased only for adventure sports (motocross and supermoto). But while buying a pit bike, riders generally have one question in their mind: is it required to have a pit bike license before I can ride it?
Read below to get all the answers to your query.
Do You Need A License For Pit Bikes?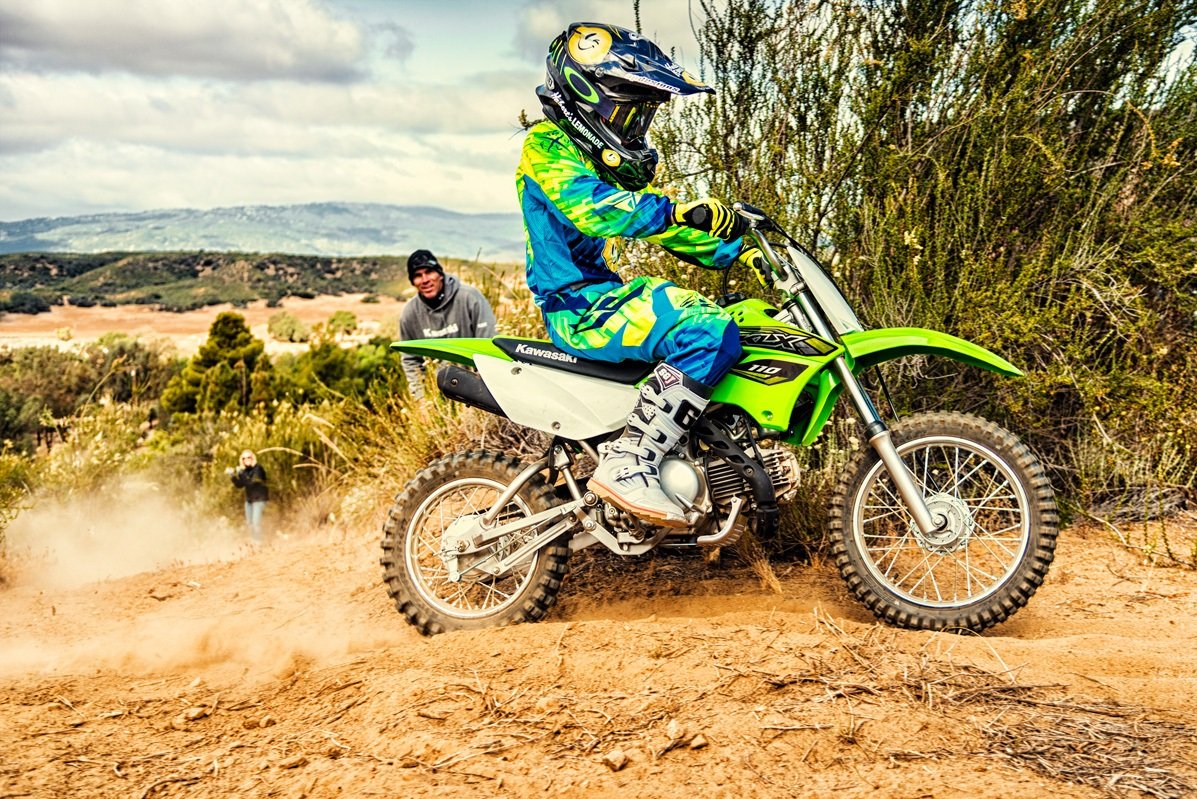 With pit bikes, things are a little different. On one hand, taking into consideration its technical characteristics and engine capacity of 50cc, 100cc, 125cc, 150cc or more; pit bikes can be classified as a vehicle, which means that we can talk about the need to obtain an AM driver's license and register such a vehicle with the traffic police. On the other hand, however, there are some pitfalls:
1) Obtaining the AM or A1 category license, most likely, will not cause any difficulties, but in order to register the vehicle with the traffic police, it is necessary to have a title of the vehicle, which is never provided by the manufacturer when it comes to pit bikes. The documents that are provided to the owner include; the bill of sale, service manual, and a warranty card. This means that registering this vehicle is not possible. Nonetheless, if you still try to register your vehicle, the mandatory attributes necessary for a vehicle to be road legal (speedometer, mirrors, dimensions, etc.) are not present on a pit bike.

2) The Federal Law "On Road Safety" states that a driver's license gives the right to drive a vehicle to transport people and goods. The pit bike, in turn, has a sporting purpose and its use on public roads is prohibited. Additionally, you are only allowed to operate this vehicle in designated areas allotted by local municipal authorities.
A driving license grants its owner the right to drive a vehicle, which is, a machine designed to transport people, goods or equipment on the roads. Thus, an indispensable attribute of a vehicle is its intended use for transporting people, goods or equipment on the roads. And if you look at the documents of any pit bike, you will get clear information that this is a sport's equipment not intended for use on public roads. Consequently, the license to drive a pit bike is not needed, regardless of the displacement of the engine, because this is a sport's equipment, not a vehicle.
But do not forget that this vehicle can only be used for sports purposes and in specially designated areas. It is forbidden to ride a pit bike on the roads. The Motor Vehicle Commission defines a road as any surface equipped or adapted for traffic, which also includes country and dirt roads. But traffic rules do not apply to rough terrain, so pit bikers have the opportunity to ride in such places.
Note: In order to reach the designated riding area, you may require a loading ramp to haul your bike on the pickup truck.
Penalties For Riding A Pit Bike
By definition from state legislature, pit bikes or pocket bikes are considered as toys. But in practice, traffic police may try to hold the owner accountable for the following reasons:
You need to be at least 12 years of age with a valid insurance and helmet.
The vehicle details along with the bill of sale should be submitted to the local municipality.
Failure to comply with the above rules may lead to a fine if $200 as a first offense. Subsequently, you will be fined for $500 for a second offense which may also result in permanent seizure of your bike.
However, all these sanctions are baseless. Since for the application of any of these penalties, the vehicle must be provided with the right to drive. But, as mentioned earlier, a vehicle is designed to transport people and goods, whereas a pit bike is a sports machine and there are no rights to drive it, so there are no grounds for imposing a fine. The pit bike belongs to the category of sports and is not allowed on public roads. Even if you want to register it, you will not be able to do this, because from the documents you will only have a purchase and sale agreement, which is a confirmation that you bought this pit bike, and not stole it.
In any case when a traffic cop is going to fine for riding a pit bike, it is unlikely that it will be possible to convince him and defend your innocence. But after receiving a ticket, it can be appealed to the court. When appealing, it is necessary to refer to the absence of an objective side of the composition of an administrative offense (Provided you were only using the bike on special motocross pitches, forests, fields, or on off road trails).